In order to make higher education available in the rural environment such as of Sangamner city and sangamner Taluka, Shikshan Prasarak Sanstha was established in 1960. Sangamner College was established by Shikshan Prasarak Sanstha, Sangamner on 23rd January 1961 on the auspicious occasion of Birth Anniversary of Netaji Subhashchandra Bose. The Arts and Commerce courses were commenced in June 1961 and in June 1965 Science courses were introduced. When Sangamner College was founded forty years ago, in 1961, there was no college Education available to the rural youth of this region. The college was founded with the aim of upliftment of the disadvantages rural youth in all respects. On one hand, we are aware of the social circumstances prevailing in the rural area where we are working. So, we offer the elective option to students, which are favourable to the local atmosphere. On the other hand, we want to academically empower the aspiring youth by offering vocational course in Computer Applications to students of Arts & Commerce, Science. B.B.A., B.C.A. and M.C.A., Naturopathy and yoga & D.T.Ed. , B.Ed. courses were started with the same purpose. "Think globally, act locally" is our guiding Principle.
The Shikshan Prasarak Sanstha has made tremendous progress in the field of academics,sports, and extra curricular activities. The infrastructure with beautiful buildings, well laid internal roads, picturesque landscape, well equipped laboratories, libraries with computers, well furnished hostels for both boys and girls, Sports Complex and pavilion constructed in accordance with National standards is a weli-Known play area. Students
take maximum advantage of these facilities and have shown results by participating in the State and National level competitions and bringing laurels to their respective colleges & institutions. The moral and value education enhances the personality of our students. Head, Hand and Heart is our virtue. Our best aim is to spread the knowledge unto the last.
From the Desk of Chairman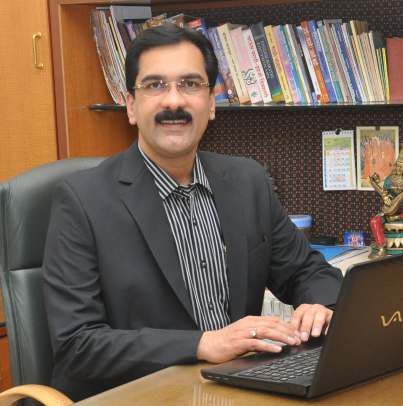 It gives me immense pleasure to communicate with you all as the Chairman of Shikshan Prasarak Sanstha, which has a glorious tradition of fifty years. Our institution believes in bringing about changes that are a need of the time but also cherishes eternal values. Dynamism is an integral aspect of the institution. Transparency is an everlasting value. And commitment to quality is the motto of the institution.
All the infrastructural facilities of education comparable to international standards are available on this picturesque campus of fifty acres.But, human resources taller than huge buildings are the real wealth of this institution. Therefore, while opening the doors of education for rural students and making it accessible to the masses, it has been possible to render appropriate and effective guidance to meritorious students.
Merely the percentage of marks is enough to pass the examination of life. It is necessary to take learning outside the four walls of the classroom and to infuse self-confidence in the students. Taking this into consideration, our college has tried to practise experimentation and be socially committed through various activities. It is for this reason that the students who have passed from this college are at the forefront in different fields. There is no doubt that our journey from the good to the best in education will go on indefatigably.
From the Desk of Principal
Principal- SPS College of Education, Sangamner
It gives me an immense pleasure to present before you the college information in form of website.
I am very eager to be as Principal to this marvelous college. Teaching profession concerns not simply with passing on information or knowledge but with awakening a desire to learn and provide means of learning.
This institute is going to produce the best Teacher in near future. The college by its achievements has carved a niche in the academic and co-academic areas.The pursuit of excellence in all fields has ever remained our ideal.The healthy environs, rich culture ambiance, disciplined way of functioning equip to bring the best out our trainees and enable them to face the hardships of life and its challenges that come in their path, confidently.
Shikshan Prasarak Sanstha's College Of Education is an ambience for academic activity, has excellent infrastructure and an experienced and dedicated team of faculty.
The Institute is well equipped and complies with all requirements of the National Council for Teacher Education (NCTE) Directorate of Higher Education, Maharashtra (DHE) and Savitribai Phule Pune University (SPPU).
Teachers provide education by giving a possibility for better future. They assure to infuse creativity in every child. Teachers create humans with values and teach them right from wrong. The teachers have an immense role to play not only in schools but in the society at large. Thus Shikshan Prasarak Sanstha's College of Education recognizes this important role of a teacher and influences the matrix for a student-teacher to become an outstanding teacher. We are the producers of the future teachers so the devotion, sincerity and honesty with punctuality from teachers is the basic necessity for the upliftment of the institute through the common efforts of teachers and teacher trainees.
I feel very happy to meet pupil teacher because it is ultimately you who will make our dream a reality. I welcome you all on joining this prestigious institution. May I take this opportunity to thank all of you for becoming our partners in education, for joining our journey in inspiring lives and realizing dreams.
Wish you all the Best!